The Gympie Music Muster Turns 35
2015 Gympie Music MusterImage © Flickr
There's an old joke that says if you play a country music record backwards, you get back your dog, your truck and your wife.
While that sort of mournful theme does still exist in some country tunes, it's the Gympie Music Muster (GMM) who are having the last laugh as they celebrate their 35th birthday this year with the likes of Kasey Chambers John Williamson, Troy Cassar-Daley, Beccy Cole and The McClymonts.
The event was set up by the Webb brothers who opened the gates to their cattle property for the very first Gympie Muster in 1982 to host a celebration after winning a Golden Guitar that year at the Tamworth Country Music Festival.For GMM programme director Jeff Chandler, he first experienced the Muster in 1987 and has been going ever since, despite the challenges of an ever evolving industry. "The Muster hasn't been immune to the challenges of music festivals, but it's survived and thrived," Jeff says. "Thirty five years is a great achievement."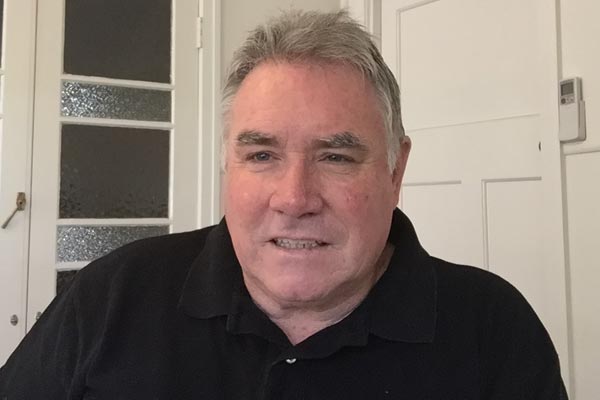 Jeff Chandler
Mates with legendary Australian music identity Michael Chugg, Jeff keeps a keen eye on changes affecting the industry and the pitfalls of aiming too high. "I think a lot of the problem with festivals is that they've become very reliant on their line-up. They're driving all their ticket sales on who the line-up is rather than the experience.
"We've brought it back to being largely Australian artists. What drives our revenue is the experience. We're supported by the fact we can put tickets on sale before the line-up is announced."
A number of other country music festivals have sprung up over the years to compete with the Muster. "They're a different model to the Muster because they're predominantly American acts and it injects excitement into the market here. They do have camping facilities but not like us. There's quite a few events. The difficulty is trying to come up with a programme that is different to the next event.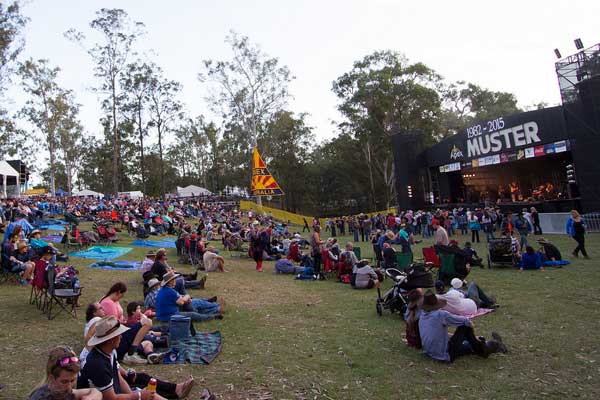 GMM 2015 – image © Flickr
"I was very encouraged going to the CMC Rocks event because it was attended by a lot of young people. The way most of them were dressed, well they could have been at any other youth event and that's very encouraging because that's what we need.
"Our average age is mid 40s, but we would like to be able to lower that age a bit. We have a lot of grey nomads who bring the camper vans and they make a pilgrimage of it. We do have young people because we have young artists."
Despite more country music festivals cropping up, the resistance to country music is one that Jeff highlights as an ongoing problem. "We don't have the media support. Country music is tougher in Australia. We just don't have the airplay. Even artists like Keith Urban didn't break with his music in Australia, it was largely after he married Nicole Kidman that he became noticed, not because of his music.
"The next time another door was knocked down was with Kasey Chambers with 'Not Pretty Enough', but since then we haven't had a country artist who's dominated the pop charts."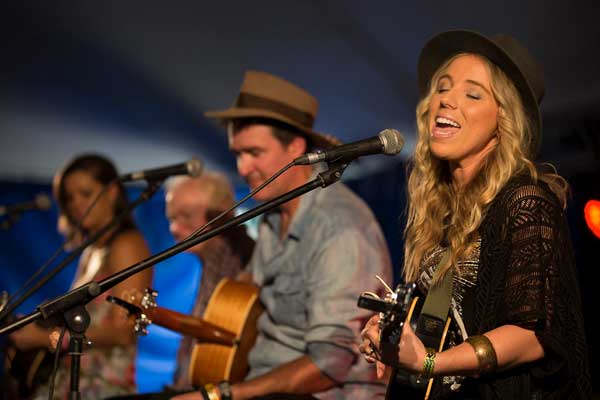 GMM 2015 – image © Flickr
However, for the true country fan, the Muster offers a wide variety of events. "It is a real destination. You have to be prepared. It's deep into the forest. It's off a dirt track which opens up into this unbelievable festival site with a tent city."
Diversity is something that Jeff is always looking for and this year has comedian Rodney Carrington to provide some belly laughs. "This guy Rodney is a country comedian," says Jeff. "He's from the South and the jokes will hit home to a lot of our audience.
"As for the music, I try to mix it up. I think country is very broad these days, we have a blues stage, bluegrass, rockabilly, folk, alternative folk. There really is something for everyone so you can park yourself in one of those venues and then mix it up a bit later.
"There's a lot of misconceptions about country. The artists that appear at the Muster are people [punters] never thought they'd see at the Muster. A lot of our artists do appear at other festivals."
The event has seen some big names like John Farnham in '93 and Kenny Rogers four years ago. Last year saw big name Sheppard perform, but for Jeff it was memorable not just for their music. "There was high anticipation for those guys and literally as they went on stage it poured down!" Jeff laughs. "But to their credit they played through. That's what you live with when you do an open-air event."

Sheppard at GMM 2015 – image © Flickr
Another memory that stands out for Jeff is when Lee Kernaghan lit up the stage – literally – in the mid '90s. "He was on the main stage and it was when pyrotechnics were new to country music. His roadie set up the pyrotechnics on his guitar but he'd placed it on back to front so Lee was immersed in flames! All you saw was this ball of flames, but it was only sparks," Jeff laughs.
As well as the big names on stage this year Jeff is excited about Canadian performers Gord Bamford and Charlie A'court. He's also quick to sing the praises of local lad Daniel Champagne. "In my books he's a singing Tommy Emmanuel virtuoso," Jeff says. "Tommy was my first client. This young fella is going down that path."
The GMM is not only about showcasing upcoming and established country performers, the event has also raised in excess of $15 million for numerous charities during its history, with this year's proceeds going to Mates4Mates, an organisation that supports returned soldiers. Coupled with the costs of organising the festival, it soon becomes obvious the festival is borne out of love, not money. "The biggest challenge for the Muster is to sell as many tickets in advance as possible."Because of the scale of the site, it doesn't easily sell out. We haven't managed to ever get to that point, but our site would hold a lot of people. We literally take everything out there, generators, water, toilets, it's a massive undertaking. If we didn't have those costs we'd make a decent profit every year. It's about making the event sustainable."
The Gympie Music Muster is held at the Amamoor Creek State Forest Park 25-28 August.
(originally published in Scenestr magazine http://scenestr.com.au/music/the-gympie-music-muster-turns-35)